Sunshine Coast Lightning was established in August 2016, as one of three new franchises in the Suncorp Super Netball (SSN) League and is the Sunshine Coast's first and only national, professional sporting team.
Despite the Club's short history, Lightning has seen great on court success. The team won back-to-back Premierships in its first two seasons – against Giants Netball and West Coast Fever, respectively – a feat no other start up sporting club has achieved. In 2019 the Club went on to secure the Minor Premiership and featured in a third consecutive Grand Final, eventually falling to NSW Swifts.
The 2020 season saw SSN teams compete within a centralised Queensland hub format, played predominantly between Lightning's home of USC Stadium and Brisbane's Nissan Arena. Lightning finished second in the condensed season but  bowed out after being defeated in the Preliminary Final by West Coast Fever.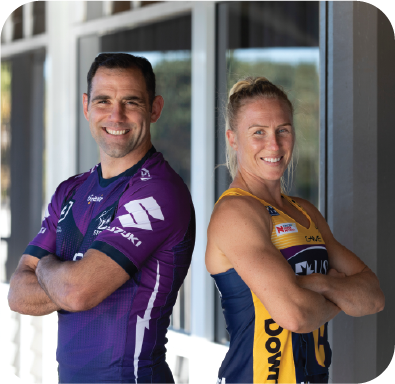 2021 saw sustained success for the Club as Lightning qualified for a fifth consecutive finals' series – becoming the only club in the SSN to do so. While the season was again disrupted by the COVID-19 pandemic, Queensland again became the destination of choice for the final four rounds and full finals' series. Lightning were eventually defeated by Fever in the Semi Final.
Lightning began as a joint venture between NRL Club Melbourne Storm and the University of the Sunshine Coast (USC). Both groups have played a critical role in bringing Sunshine Coast Lightning to life, with the Sunshine Coast Council also influential in the Club securing one of the additional SSN licences. The combination of a community committed to sport and major events, an academic institution focused on elite sporting performance and one of Australia's leading sporting Clubs in the Melbourne Storm have all contributed to Lightning's early success. 
The Club secured strong corporate backing from high calibre international, national and local organisations in its inaugural year. Those partnerships have continued to strengthen in subsequent seasons. The likes of Sunshine Coast Council, Downer Group, Nissan, Avid Property Group, New Balance, Origin, as well a host of local businesses, are committed partners of Lightning.
In November 2021 Lightning, in collaboration with Melbourne Storm and USC, announced a change in partnership structure with Storm becoming sole owners. This change presents a new era for the Club, with Storm Group able to further leverage the connection between the High Performance Programs and commercial function.  USC continues to invest heavily in the Club, transitioning to a Foundation Principal Partner. This agreement sees Lightning Headquarters remain at the Sippy Downs campus, with ongoing access to the university's High Performance Facilities and USC Stadium.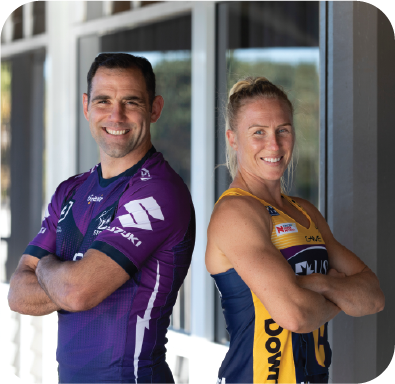 Since Lightning's inception, Members and fans have firmly embraced the Club. Home games at USC Stadium repeatedly attracted sell-out crowds in Lightning's first two seasons. In 2019, an additional 1,000 seats were installed as part of the $9 million Queensland Government funded stadium redevelopment, which only increased demand. Capacity crowds were again a regular feature at Lightning games in Season 3 and as a direct result of the increased capacity, Sunshine Coast played host to its first SSN Netball Final. During two COVID-19 impacted seasons, USC Stadium still attracted attendance numbers, while abiding by the government's strict capacity restrictions and social distancing measures.
First and foremost, Lightning was built for, and with, the local community. As a regionally based sporting organisation, Lightning continues to engage and integrate the Sunshine Coast community at all levels. That community-first approach remains one of the key pillars in Lightning's day-to-day culture.